ONLINE THERAPY FOR COUPLES IN INDIA
Build Healthy Relationships with Mind Voyage Couple Counseling
How can we help you?
Every relationship is different & each couple faces a unique set of concerns. Sometimes couples reach stalemate/clash in their arguments, where they feel stuck and unresolved. Guess what? This isn't very uncommon! Gottman's research says, 69% of the couple conflicts are perpetual, i.e. They might not have a clear resolution. Hence, through therapy, we learn the skills to navigate these conflicts by learning to have a dialogue vs gridlock. Together we try to address these concerns and & help you move from the stuck position.
Lack of communication
Poor conflict management
Loss of respect for each other
No intimacy
Other interpersonal issues
Call for Consultation
We can schedule a session as per availability

HOW IT WORKS
A new beginning with your partner….
We believe in simplicity at mind voyage, the action plan we follow is extremely simple and helps our clients be comfortable before beginning therapy.

ESTABLISH A SAFE SPACE FOR COMMUNICATION
In couple therapy, counsellor creates a safe space for individuals to communicate unsaid expectations, buried emotional wounds (which are left unsaid most of the times!) without hurting each other.
UNDERSTAND EACH OTHER
Understanding your partner without judgement creates a better understanding of each other's needs. It helps partners in understanding how they are unique and different human beings from each other, and how it is okay to celebrate those differences in their personalities.
REACH POSSIBLE RESOLUTIONS/DECISION
The counselor provides the couple with insights and questions that help drive the relationship to a decision/resolution. She helps them to understand if the differences are creating conflicts & drives them to learn skills to resolve them and meet somewhere midway.
Book Now
Know your Counselor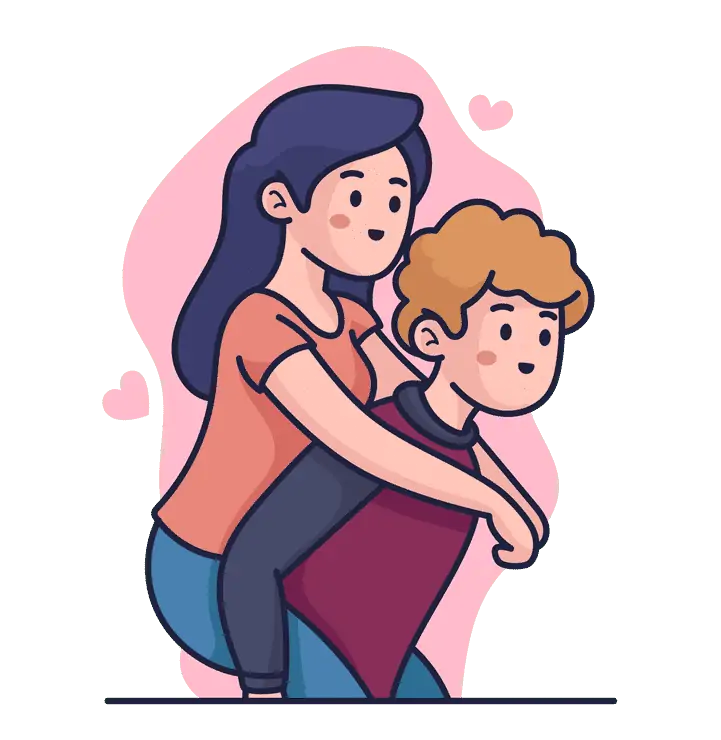 ---
Disclaimer: – Couple therapy does not guarantee a relationship leading only on a happy path. If some relationships are not meant to be, it'll also guide you both to move on from such a relationship that is beyond repair.
Know your Counsellor
Ms. Rasika Karkare
If you choose to book your couple's session with Mind Voyage, Ms. Rasika Karkare will be assigned to you as your therapist. She is the founder of this organization and has experience dealing with couples for the last four years.
Ms. Rasika aims to help couples get unstuck and foster healthy relationship dynamics. She found her calling in working with 'couples and relationship dynamics' and she further trained herself in that area.
Msc in counselling psychology (christ university, Bangalore)
Postgraduate Diploma in couple and family therapy (TISS, Mumbai)
Gottman method of couple therapy (ongoing, Gottman institute, USA)
"Every individual has innate goodness & potential for growth. As a therapist, I will help you channel that into fostering a healthy, sustainable relationship."
~ Rasika Karkare ( Counselling Psychologist )

Know from Ms. Karkare herself,
Why should you consider couple therapy?
How can a couple therapist help you?
What happens in the sessions?
Book Now
Plans & Pricing
CLIENT REVIEWS
What do people say about us
Read all reviews
Frequently Asked Questions
Singing up for this process in a way forces you to sit down with your partner and speak about concerns of the relationship openly. This is something we don't do quite often (or not in a healthy way!). Counselling is a process where we try to find long term sustainable solutions to your concerns. Initial sessions (upto 2-3) of the process are dedicated to getting to know the history of relationship, problem areas in current times, and formulating goals of therapy. Further sessions revolve around getting deeper into concerns, finding root causes, unlearning unhealthy patterns and formulating healthy ones, finding and practicing new solutions etc.
That is an unfortunate situation, and one can't force anyone to attend a therapy session without their own free will. Even if they do attend out of force, that resistance will come in the way of the therapy process being successful. Having said that, this shouldn't stop you from opting for therapy. Counselor can help you deal with relationship concerns from your individual standpoint. You can always do what is in your control to make the relationship better – Managing your reactions, bettering your communication, learning to let go, better conflict management, increasing the window of tolerance etc.
Absolutely not. This service is for any two persons involved romantically with each other. The nature of the relationship could be married, unmarried, living in, long distance etc.
There is no magic number or formula to determine how long it may take. During your initial intake assessment and sessions, you and your therapist will have a conversation about the number of sessions in which your needs are best met. Although, it takes around 6 to 7 sessions minimum. The ideal frequency is having one session every week.
We keep ethical practices in the highest regard. Right from your identity to the contents of the session remains absolutely confidential between the client and the therapist. The online sessions are not recorded anywhere. Further, it is also explained in the informed consent form when you make the booking with us.
LETS GET STARTED!
Open for Online Appointments
We are only doing online therapy at the moment, offline appointments are not available.
Contact Us
Consultation Price
Rs. 2500
per 50 min session
Pay Per Session
Video call consultation via google meet
Complete Transparency
Video Call Consultation via Google Meet
Ensure Confidentiality with Consent form
Personalized Therapy