Therapist

Ms. Rasika Karkare

Qualification

M.Sc in Counselling Psychology & Postgraduate course in Couple & Family therapy

Languages Spoken

English, Hindi & Marathi

Mode of session

Video call

Duration:

45-50 minutes

Who is it for:

Married, Unmarried, Live-in, long distance Couples

Age groups I deal with

18 to 40 years

[email protected] | 9972449749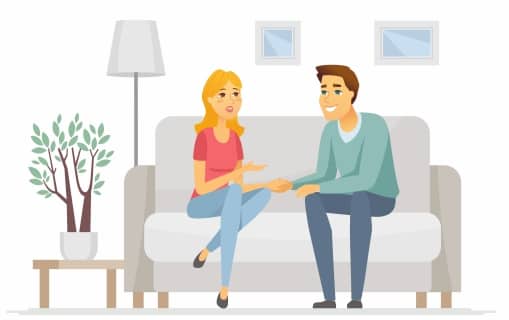 *All Appointments cancelled or missed without at least 8 hours prior notice are non refundable.
*By booking the appointment, you have read, acknowledged, and accepted the terms & conditions presented by MindVoyage

Steps to Start your Session
Step 1
Complete Payment
---
Click on the above 'book now' button, fill in your details & make the payment to receive the confirmation mail.
Step 2
Decide Date/Time of Session
---
I will contact you from my side to set the date and time of your session, however that might take 8-10 hours. For faster communication, I request you to call/whatsapp on 9972449749.
Step 3
Start the Therapy session
---
On the scheduled day and time phone call/video call on the given details and connect with me for the session.
How it Works
Step 1
Counsellor creates a safe space for communication
---
In couple therapy, counsellor creates a safe space for individuals to communicate unsaid expectations, buried emotional wounds (which are left unsaid most of the times!) without hurting each other.
Step 2
Drives Clients to understand each other
---
Understanding your partner without judgement creates a better understanding of each other's needs. It helps partners in understanding how they are unique and different human beings from each other, and how it is okay to celebrate those differences in their personalities.
Step 3
Helps them reach Possible Resolutions/Decision
---
The counselor provides the couple with insights and questions that help drive the relationship to a decision/resolution. She helps them to understand if the differences are creating conflicts & drives them to learn skills to resolve them and meet somewhere midway.
Disclaimer: – Couple therapy does not guarantee a relationship leading only on a happy path. If some relationships are not meant to be, it'll also guide you both to move on from such a relationship that is beyond repair.
Commonly asked questions about couple therapy



How will couple therapy help you?

Couple Therapy will help you in the following ways –

Work on the basic building blocks of relationship – Communication, Trust, Intimacy
Identify and work on unmet needs/expectations
Explore each partners idea of relationship/marriage, languages of love etc.
Establishing boundaries in relationship, personal space, individuation
Conflict resolution/ de-escalation
Decreasing emotional reactivity- increasing thoughtful responses
Bringing back the emotional and physical connect
Working on extra dyadic relationships, broken trust, emotional/physical infidelity
Exploring your and your partners attachment styles

Who is it for?

Any two people who are in a romantic interpersonal relationship.

What if my partner is refusing to come to therapy with me?

Don't wait for your partner. Your partner wont magically agree to come one day. It's more challenging to mend your relationship when only one partner is working for it, but counsellor can help you in working on yourself, your mental health. You can definitely learn more about your behavior, thoughts, feelings and healthy reactions.

How much time do we need to commit for therapy?

There is no magic number about how many sessions you'll require. It completely depends on the intensity of your concerns, consistency of sessions, willingness to work on issues together etc. However minimum 6-8 sessions are required to gather solutions and see betterment. Additionally, your counsellor may give you homework, which may require 15-20 minutes of your time in a week.

Is there a particular time to begin couple therapy?

In case you're facing any emotional/psychological issue in your relationship, which you feel you are not being able to solve on your own, definitely approach a therapist. However, you don't have to wait until something goes wrong. In case you want to learn basic skills that'll take you long way in relationship like, communication, trust building, intimacy etc, counsellor will help you in that too. Couples who are about to get married and want to seek counselling before they make that commitment, is also a good step.
Therapist Experience
Bachelors in Psychology
Our therapist has completed her education from a reputed Tier 1 Universities.
Masters in Counseling Psychology
To be a Counselor, Masters in couseling psychology, is a minimum requirement. And, the counselor has completed her MSC. from Christ University, Bangalore.
Research experience
Equipped with the latest theraputic techniques, our therapist is up to date & has also completed research in different fields for the same.
Experience with Couples
Completed Postgraduate course in Couple and Family therapy from TISS Have worked and assisted numerous couples with their relationship concerns in my practice of 3+ years.