India's Most Safe and Ethical Online Therapy Platform
Personalized therapy by certified counselling psychologists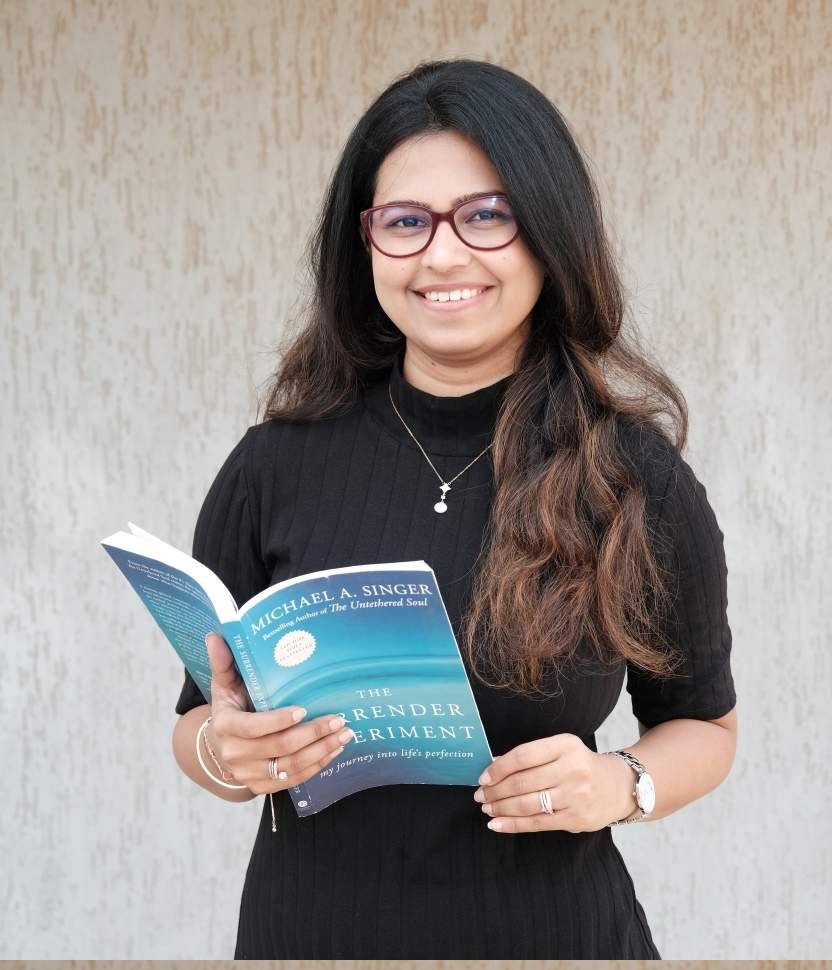 Counselling is not only for a rare few, but for everyone who wants to grow and flourish.
THE MIND BEHIND MIND VOYAGE
Rasika Karkare
Counselling Psychologist in Mumbai
She is the founder of Mind Voyage, one of the leading online counselling platforms in India. She is also a TEDx Speaker & has held many workshops to spread awareness about Mental Health.
Qualification : M.Sc in Counselling Psychology , Postgraduate certification in Couples and family therapy, Gottman method of couple therapy (ongoing)
Area of work : Couple therapy, conducting workshops with all age groups, mentoring budding psychologists
Begin Therapy
OUR JOURNEY
From a Budding Startup to India's Safest Online Therapy Platform
Mind Voyage is one of the few Mental Health platforms spearheaded by a Counselling Psychologist. Our founder Ms. Rasika Karkare established this platform with the aim of providing a safe & ethical space to those seeking therapy. In these times, when the awareness of Mental Health is increasing, we deeply honor and value those who commit to long-term therapy. We believe it's a brave way to show up for yourself, walk towards self-growth & lead by example. But to do that, you'll need a qualified counselor to support you through this journey & this platform will provide exactly that!
How can we help you?
You might be facing combination of a different issues or a unique concern of your own. Your uniqueness will be celebrated and we will collaboratively work on your issue.
Begin therapy
Relationship issues
Stress & Anxiety
Mild to Moderate Depression
Self Confidence Issues
Work Stress
Other Issues
Call for Consultation
Earliest slot will be assigned as per the availability

CLIENT REVIEWS
What do people say about us
Read all reviews
Frequently Asked Questions
Counsellors are experts in helping people with personal issues that are keeping them from being happy, healthy, and moving forward. It is much easier to deal with these issues with an expert than to do it alone. Counsellors are trained and they posses skills to help you deal with various concerns.
Counselling is a process where we try to find long term sustainable solutions to your concerns. Initial sessions (upto 2-3) of the process are dedicated to getting to know you, your problem areas, forming rapport, formulating goals of therapy. Further sessions revolve around getting deeper into concerns, finding root causes, unlearning unhealthy patterns and formulating healthy ones, finding and practicing new solutions etc. We recommend everyone, do not seek counselling in 'dire situations' as a last resort. If you're feeling the need for urgent care and immediate solutions, this platform is not the right fit for you.
It is a safe space where the discussed concerns are kept confidential and you gain an expert support. Counselling is not advice giving or guidance, but counsellors provide right direction and help you towards growth and positivity. It is an open and honest communication process, where best suited evidence based practices are applied.
When one decides to see a counsellor, they are uncomfortable with something or are struggling with a major life transition. Counsellors may view people as being stuck, in need of new skills, or in need of growth, but they never view people as having something "wrong" with them. Counsellors DO NOT judge you.
There is no magic number or formula to determine how long it may take. During your initial intake assessment and sessions, you and your therapist will have a conversation around making a guess of number of sessions in which your needs are best met. Although, it takes around 6 to 7 sessions minimum.
Relief may come from a variety of sources, including making changes in your thoughts, behaviors, relationships, and choices, and that may take time to achieve. However, many clients report that counselling can be helpful even after the first session. This may be because of the relief that comes from deciding to seek help, or an opportunity to speak about problems for the first time with someone who is impartial and non-judgmental.
What mental health needs is more sunlight, more candor and more unashamed conversations.
~ Glenn Close

Open for Online Appointments
We are only doing online therapy at the moment, offline appointments are not available.